The 29th edition of Eurobike, the largest bicycle trade fair in Europe, took place from September 1-4, 2021. In the German city of Friedrichshafen on the shoreline of Lake Constance, Babboe introduced its newest cargo bikes: the Babboe Go, Babboe Carve and Babboe Flow. The Babboe Pro cargo bikes were also presented at the fair.
The world's major bicycle makers spared no expenses in showcasing their brand-new inventions, technologies and models. The 29th edition was held this year from Wednesday, September 1, to Saturday, September 4.
Babboe at Eurobike 2021
Cargo bikes are becoming more and more popular around the world as the ultimate mobility solution. Babboe cargo bikes are used to transport babies, children, groceries and even dogs. The newest cargo bikes from Babboe were presented at this year's Eurobike. The Babboe Go attracted attention for its handy door on the front – perfect for dog owners, as well as to make it easer for kids to get in. The Babboe Flow is a cargo bike with three wheels that offers the same cycling experience as a two-wheeler. Visitors could also admire the updated Babboe Carve, with its unique and improved carve mechanism.
Babboe Pro at Eurobike 2021
Apart from the family-friendly cargo bikes, the Babboe Pro delivery bikes were also on display at Eurobike. The Covid-19 pandemic has made delivery bikes increasingly popular due to the numerous advantages offered by delivery bikes. Babboe Pro delivery bikes can be used for, among other things, Last Mile Delivery. Interest in delivery bikes comes from all quarters, from logistics service providers and package delivery services to e-commerce companies, craftsmen and service technicians. The Trike XL, an extra spacious delivery bike, and the Bike, an easy-to-maneuver delivery bike, were displayed at the fair.
Babboe at Eurobike in pictures: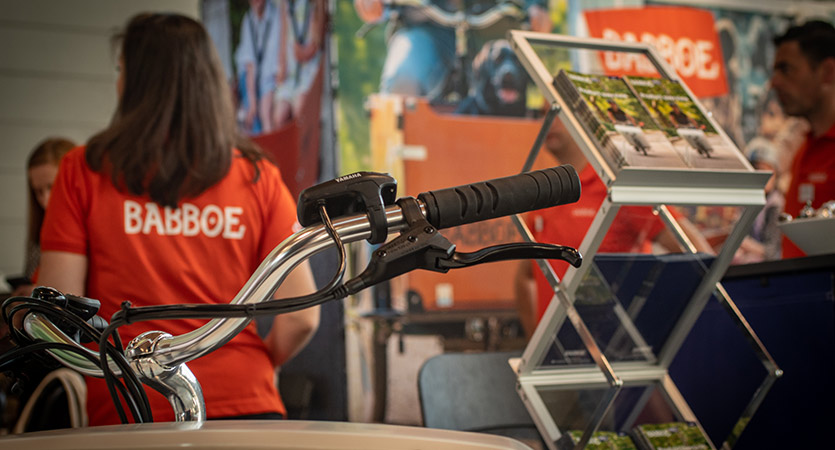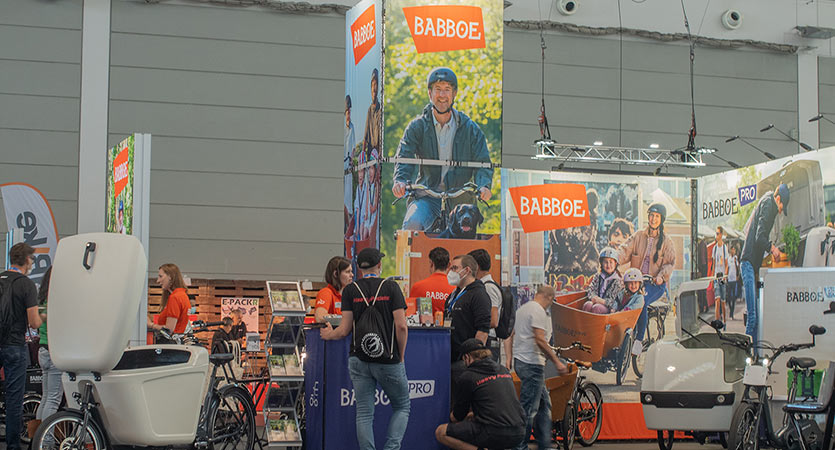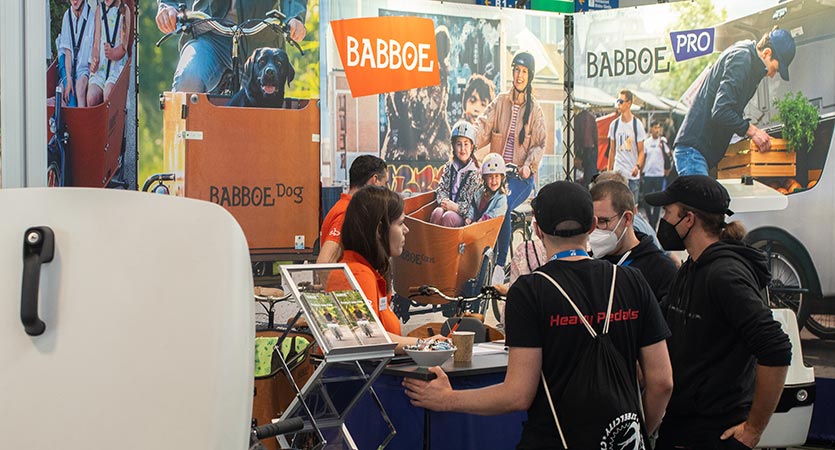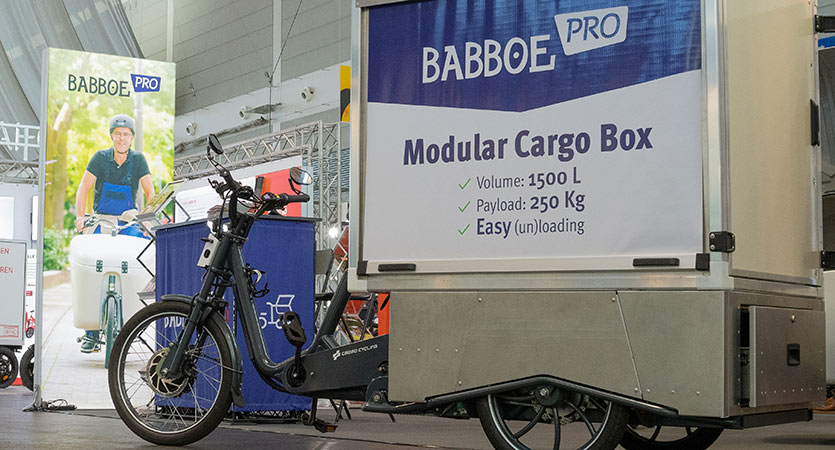 ---
Eurobike Frankfurt 2022
The 2021 edition of Eurobike was the last edition to be organized in Friedrichshafen. In 2022, the bicycle trade fair will be relocating to Frankfurt and will be held from July 13-17. Bicycles, design studios, cycling wear, accessories and parts will be presented in more than 12 exhibition rooms. The world's major bicycle makers will once again spare no expenses in showcasing their brand-new inventions, technologies and models.