Shop By
Food truck bikes help innovate businesses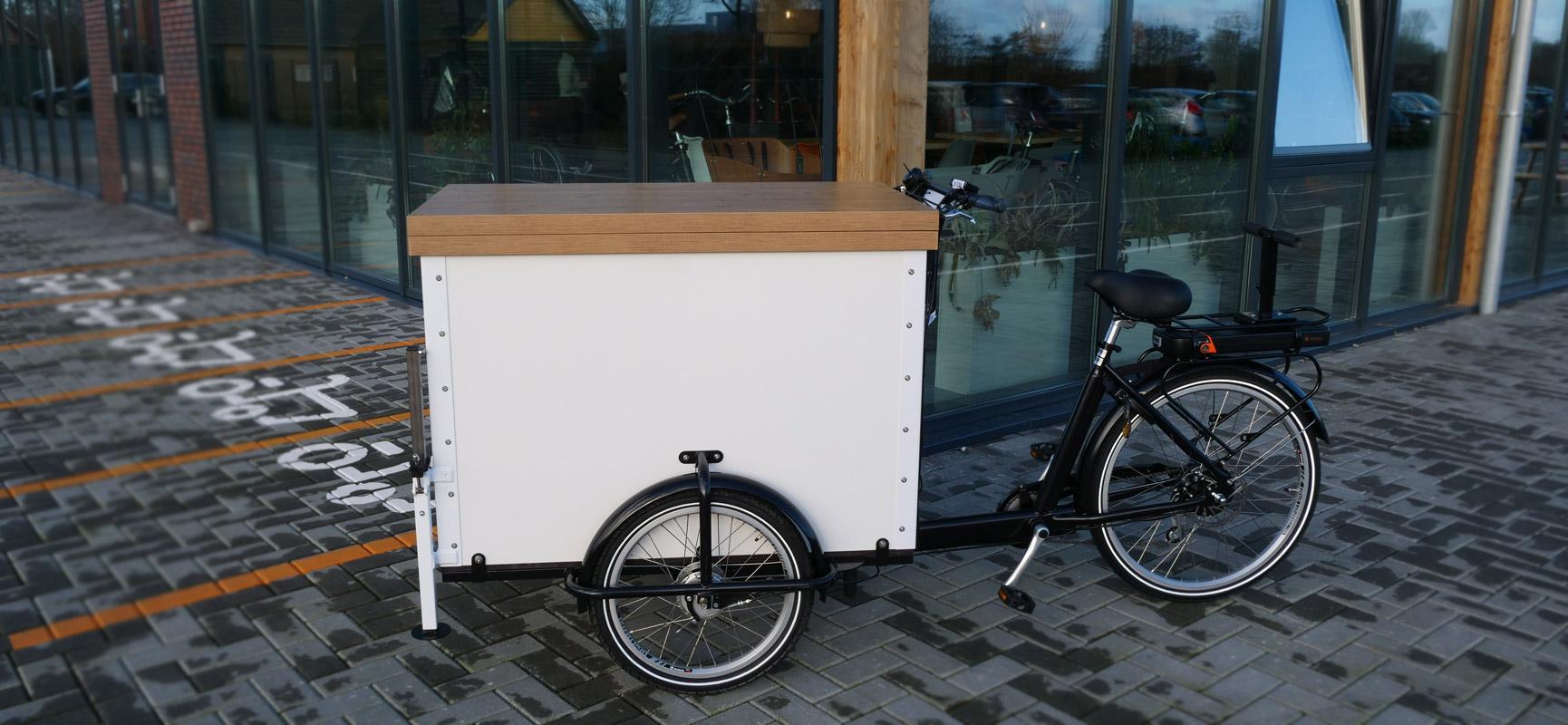 Did you know that the Babboe Pro delivery bikes can help you as a business to create a food truck bike? A food truck does not have to be so large and obvious in order to stand out. In fact, it is exactly the nostalgic food trucks in the form of a cargo bike that are an amazing thing to see at parties, festivals and events.
Your own food truck bike
The COVID-19 epidemic has had a great impact on many businesses. Parties, festivals and events have been cancelled, so the food truck sector also came to a standstill for months on end. Turnover fell to zero. Not only in the food truck sector, but for other hospitality businesses as well. But they stay on their toes and have not given up. Many businesses have purchased a food truck in order to continue taking on work activities. The establishment of an outdoor eatery, or takeaway, is namely permitted.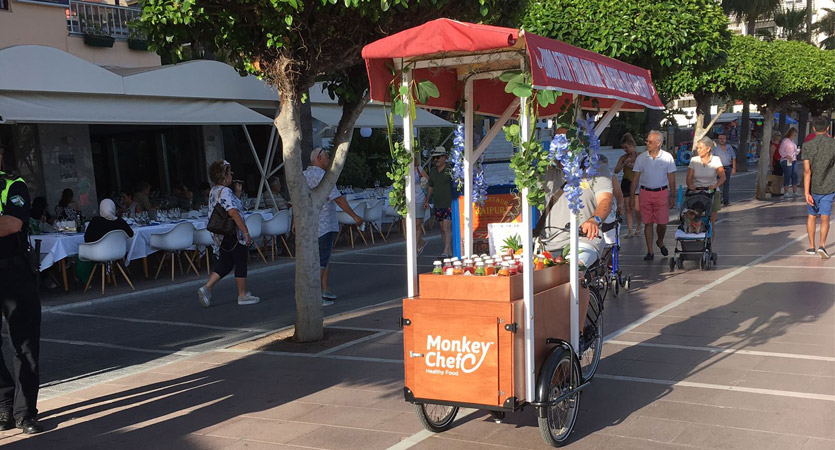 This situation has sparked the creative process. To make ends meet financially, such a takeaway corner can help generate income despite the situation. And the Babboe cargo bikes can become an innovative deployment in developing your own food truck bike. You can transform Babboe Pro cargo bikes in a clever way into a beer bike, coffee cargo bike, chips bike, pancake bike, or ice cream bike: enter the fast food bike! But which cargo bike provides the best solution?
Babboe Pro Trike, the perfect food truck bike
The Babboe Pro Trike is the perfect candidate for a food truck bike. The Pro Trike is a robust cargo trike with 3 wheels. The box is easy to equip and the smart construction lets you store away a lot of stock. The Babboe Pro Trike can carry no less than 100 kg and the cargo bike box has a volume of 315 litres. But you can always get to work yourself and add or change elements to create your own perfect cargo bike food truck. And haven't we already said that the Babboe Pro Trike can also function as an advertising medium for your business by using box decals displaying the logo or name of your business? That way no-one forgets your brand name and the customers return again more quickly to your food truck bike.
And then when the COVID-19 epidemic is over, you can stand with your food truck bike at a (food) festival. Or simply use your cargo bike food truck as an eye-catcher for your business.