Looking for a second hand cargo bike? Find out more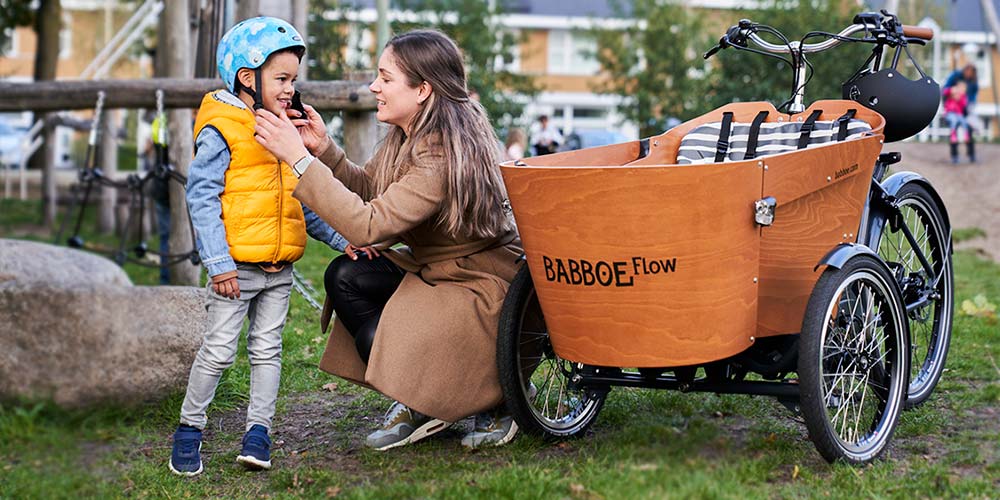 A cargo bike is not an impulse purchase. You gather information and compare possibilities while searching for the best deal. Often, you will also encounter a second hand cargo bike. In the long run, a second hand cargo bike isn't the most economical option. Babboe offers high-quality cargo bikes. They have been marketed by parents to provide affordable cargo bikes, without compromising on quality. Therefore, a new Babboe costs just as much as a second hand cargo bike from another brand.
Second hand cargo bike costs
Not yet convinced? View the calculation example below. Suppose you purchased a new Babboe Big cargo bike for £1499. After your children have grown too big for the cargo bike after four years of use, you sell the cargo bike through one of the various second hand websites. It is estimated that you'll receive around £900 for it. If you deduct this from the new price, £599 remains. This means you spent roughly £150 a year on your cargo bike.
Advantages of a new compared to a second hand cargo bike
Babboe cargo bikes are just as expensive as second-hand cargo bikes from another brand
After 4 years, a Babboe cargo bikes can still be sold via a second-hand shop
When purchasing a new Babboe cargo bike, you'll receive a 5-year warranty
You'll know for sure that nothing strange has happened to your bike and you'll always have the latest version of the materials
Check out our offer
Interested in a new Babboe cargo bike yet? Take a look at the online shop for the complete range. Be surprised by the competitive prices of our high-quality cargo bikes!