You've come to rely on your cargo bike at home and would prefer to have it when you travel, too. After all, nothing else rides like your own cargo bike. But it's indeed a bit tougher to transport a cargo bike than a normal bike. For example, due to its weight, you can't transport a cargo bike using a trailer hitch or on the roof of your car. Luckily, there are other ways to transport your cargo bike so that you have it at your vacation destination. We'll share the dos and don'ts!
What's not allowed?
You can't transport your cargo bike in a bike rack, roof rack, or the train.
Cargo bike in a bike rack
Because a cargo bike is longer and wider than a regular bike, you can't carry your cargo bike on the back of your car. A bike rack is simply too small and not strong enough for a cargo bike.
Cargo bike on a roof rack
Due to the cargo bike's weight you may not carry it on the roof of your car. Roof racks can only carry light bikes (max. 45 lbs/20 kg, approx.)
Cargo bikes in the train
You can take normal bikes on most trains, but unfortunately you are not allowed to bring cargo bikes on the train.
---
So, what CAN you do?
There are fortunately other ways to get your cargo bike to your vacation destination. If you have a large car or van, then you can take your cargo bike with you inside the vehicle. There are also special cargo bike trailers available.
Cargo bike measurements:
Two-wheeled cargo bikes have a maximum length of 105 in/255 cm
Three-wheeled cargo bikes have a maximum length of 86 in/217 cm
/li>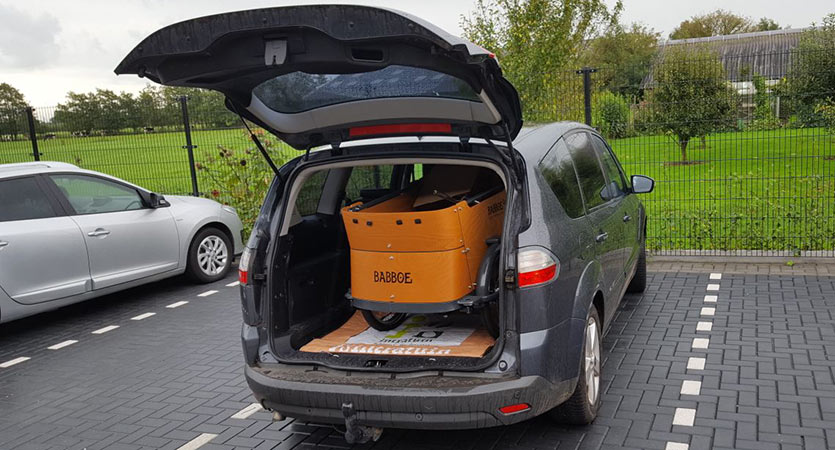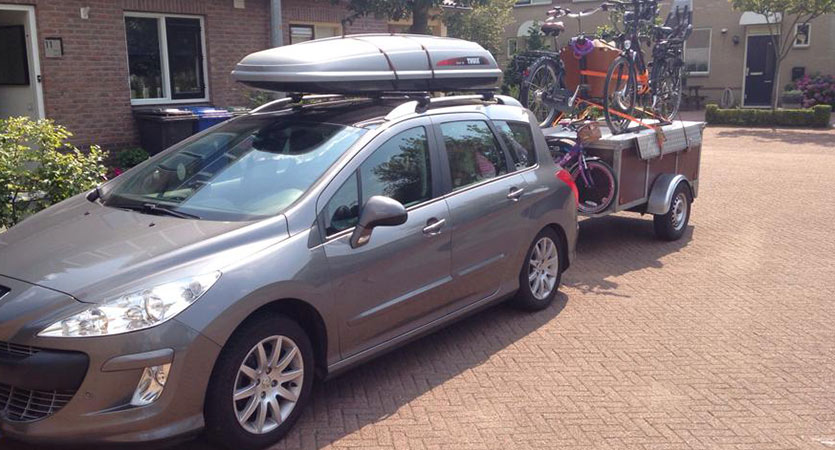 Cargo bike in a trailer
Don't have a large car or van at your disposal? You can also carry your bike in a normal trailer, or a special cargo bike trailer. A special cargo bike trailer often comes with loading ramps and fasteners to transport your cargo bike safely. Make sure your cargo bike is well secured, to transport it safely.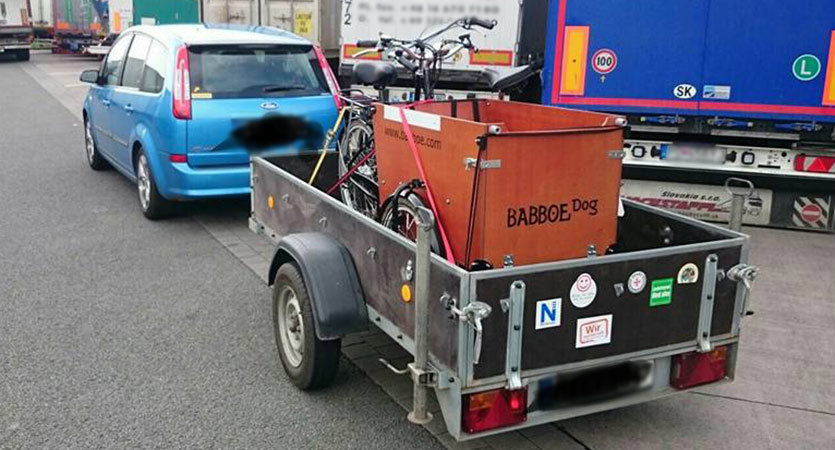 ---
Although it might not seem so easy, there actually are ways to bring your cargo bike along on vacation. Are the options listed above not possible for you? Then you can always rent another cargo bike at your destination.